Composite materials with designed surfaces.
imi offers architects, interior designers and carpenters surfaces in concrete, rust, old wood, stone, metal and asphalt looks that are very suitable for design of walls, ceilings, floors or professional furniture and interior design. This is possible without requiring any consideration of the build, structural engineering, function or use. Give your creative ideas free rein without compromises.
Closed-pore surface, resistant and easy to clean - the imi-Plus variant is perfect for kitchen and work areas.
The acoustic panel is, thanks to the specially developed microperforation, an effective sound absorber.
Individual orders and small batches can be produced quickly and with perfect craftsmanship.
imi-beton – patented composite material
Headquartered in Wettringen, Klein-Haddorf, since 1947, the company has consistently developed into a special operation for objects, furnishings and furniture. Modern machinery and the correspondingly trained specialists warrant timely performance with high craftsmanship.
In 2000, the company first presented a new innovative coating procedure for surfaces: imi-beton. Over the course of the years, the patented procedure was developed further and the product range increased. Since 2007, unique versions of imi products have been produced every day in the Bilk production site, securely packed and arranged for shipping around the globe.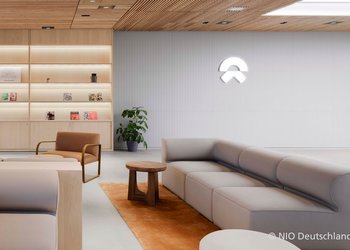 imi surface design liefert individuelle Lösungen
Mit dem Ladenbaukonzept für die Marke Nio, einem internationalen Hersteller für intelligente Elektrofahrzeuge, ist dem Planungsbüro genau diese Symbiose gelungen. Die großzügig geplanten Nio Houses,…
weiterlesen
Would you like to read more news? Then continue here for the complete overview.