The imi-beton mat meets the highest standards of sustainability and environmental compatibility. It consists mainly of natural and renewable materials without the addition of chlorine, plasticizers, solvents or other substances of concern.
Perfect look and feel
The imi-beton mat, impresses with its original concrete look and feel, is hard-wearing (comparable with real wood flooring) and durable, yet still flexible.
Simple processing
The imi-beton mat for walls, ceilings and floors. To be glued with 1-component glue. Large format or in plank or tile format. With 4-sided chamfer or sharp-edged. The right accessories offer solutions for all applications. We will be happy to advise you on all possible applications and customisation.
Large formats up to 2,600 x 1,000 mm
Dimensionally stable material
With and without chamfer: authentic concrete look!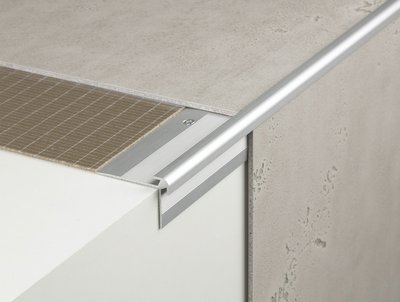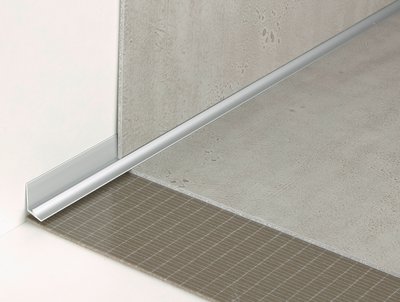 Surfaces to touch: Order our samples comfortably and easily with our sample request form. Please understand that this is an exclusive service for architects and design offices. You are fabricator or trader? Then we will forward your sample inquiry to our stock keeping partners close to you. If you are a private or commercial end user, please contact the fabricator or trader you trust.
Boards
| | | | | |
| --- | --- | --- | --- | --- |
| Decor-no. Description | Article no. | Thickness in mm | Weight per m2 | Dimensions in mm |
| 224 imi-beton mat vintage (sharp-edged) | MVG 1003 | ca. 3 | ca. 5,4 kg | 2.600 x 1.000 |
| 224 imi-beton mat vintage (4-sided chamfer) | MVG 1073 | ca. 3 | ca. 5,4 kg | 2.600 x 1.000 |
| 224 imi-beton mat vintage (4-sided chamfer) | MVG 1273 | ca. 3 | ca. 5,4 kg | 1.000 x 500 |
| 224 imi-beton mat vintage (sharp-edged) | MVG 1503 | ca. 3 | ca. 5,4 kg | 2.600 x 500 |
| 224 imi-beton mat vintage (4-sided chamfer) | MVG 1573 | ca. 3 | ca. 5,4 kg | 2.600 x 500 |
| 226 imi-beton mat vintage anthracite (sharp-edged) | MVG 2003 | ca. 3 | ca. 5,4 kg | 2.600 x 1.000 |
| 329 imi-rost mat (sharp-edged) | MRG 1003 | ca. 3 | ca. 5,4 kg | 2.600 x 1.000 |
| 341 imi-rost precious rust mat (sharp-edged) | MER 1003 | ca. 3-4 | ca. 5,8 kg | 2.600 x 1.000 |
| 621 imi-asphalt mat (sharp-edged) | MA 1003 | ca. 3-4 | ca. 5,8 kg | 2.600 x 1.000 |
| 949 imi-mosaic mat mediterranean light (sharp-edged) | MMH 3003 | ca. 3-4 | ca. 5,8 kg | 2.604 x 993,5 |
| 950 imi-mosaic mat mediterranean dark (sharp-edged) | MMD 3003 | ca. 3-4 | ca. 5,8 kg | 2.604 x 993,5 |
| 951 imi-mosaic mat Pearl grey (sharp-edged) | MPG 3003 | ca. 3-4 | ca. 5,8 kg | 2.600 x 1.000 |
| 952 imi-mosaic mat Pearl anthracite (sharp-edged) | MPA 3003 | ca. 3-4 | ca. 5,8 kg | 2.600 x 1.000 |
| 1053 imi-sandstone mat (sharp-edged) | MS 4003 | ca. 3 | ca. 5,4 kg | 2.600 x 1.000 |
| 1053 imi-sandstone mat (sharp-edged) | MS 4203 | ca. 3 | ca. 5,4 kg | 1.000 x 500 |
| 1053 imi-sandstone mat (sharp-edged) | MS 4503 | ca. 3 | ca. 5,4 kg | 2.600 x 500 |
| 1260 imi-marble mat bianco (sharp-edged) | MMW 1003 | ca. 3 | ca. 5,4 | 2.600 x 1.000 |
| 1260 imi-marble mat bianco (4-sided chamfer) | MMW 1073 | ca. 3 | ca. 5,4 | 2.600 x 1.000 |
| 1260 imi-marble mat bianco (4-sided chamfer) | MMW 1273 | ca. 3 | ca. 5,4 | 1.000 x 500 |
| 1260 imi-marble mat bianco (sharp-edged) | MMW 1503 | ca. 3 | ca. 5,4 | 2.600 x 500 |
| 1260 imi-marble mat bianco (4-sided chamfer) | MMW 1573 | ca. 3 | ca. 5,4 | 2.600 x 500 |
| 1261 imi-marble mat nero (sharp-edged) | MMS 1003 | ca. 3 | ca. 5,4 | 2.600 x 1.000 |
| 1261 imi-marble mat nero (4-sided chamfer) | MMS 1073 | ca. 3 | ca. 5,4 | 2.600 x 1.000 |
| 1261 imi-marble mat nero (4-sided chamfer) | MMS 1273 | ca. 3 | ca. 5,4 | 1.000 x 500 |
| 1261 imi-marble mat nero (sharp-edged) | MMS 1503 | ca. 3 | ca. 5,4 | 2.600 x 500 |
| 1261 imi-marble mat nero (4-sided chamfer) | MMS 1573 | ca. 3 | ca. 5,4 | 2.600 x 500 |
| 1256 imi-limestone mat cream (sharp-edged) | MKS 1003 | ca. 3 | ca. 5,4 | 2.600 x 1.000 |
| 1256 imi-limestone mat cream (4-sided chamfer) | MKS 1073 | ca. 3 | ca. 5,4 | 2.600 x 1.000 |
| 1256 imi-limestone mat cream (4-sided chamfer) | MKS 1273 | ca. 3 | ca. 5,4 | 1.000 x 500 |
| 1256 imi-limestone mat cream (sharp-edged) | MKS 1503 | ca. 3 | ca. 5,4 | 2.600 x 500 |
| 1256 imi-limestone mat cream (4-sided chamfer) | MKS 1573 | ca. 3 | ca. 5,4 | 2.600 x 500 |